What if you analyzed your customers' post-purchase experience?
Access dashboards with all your post-order KPIs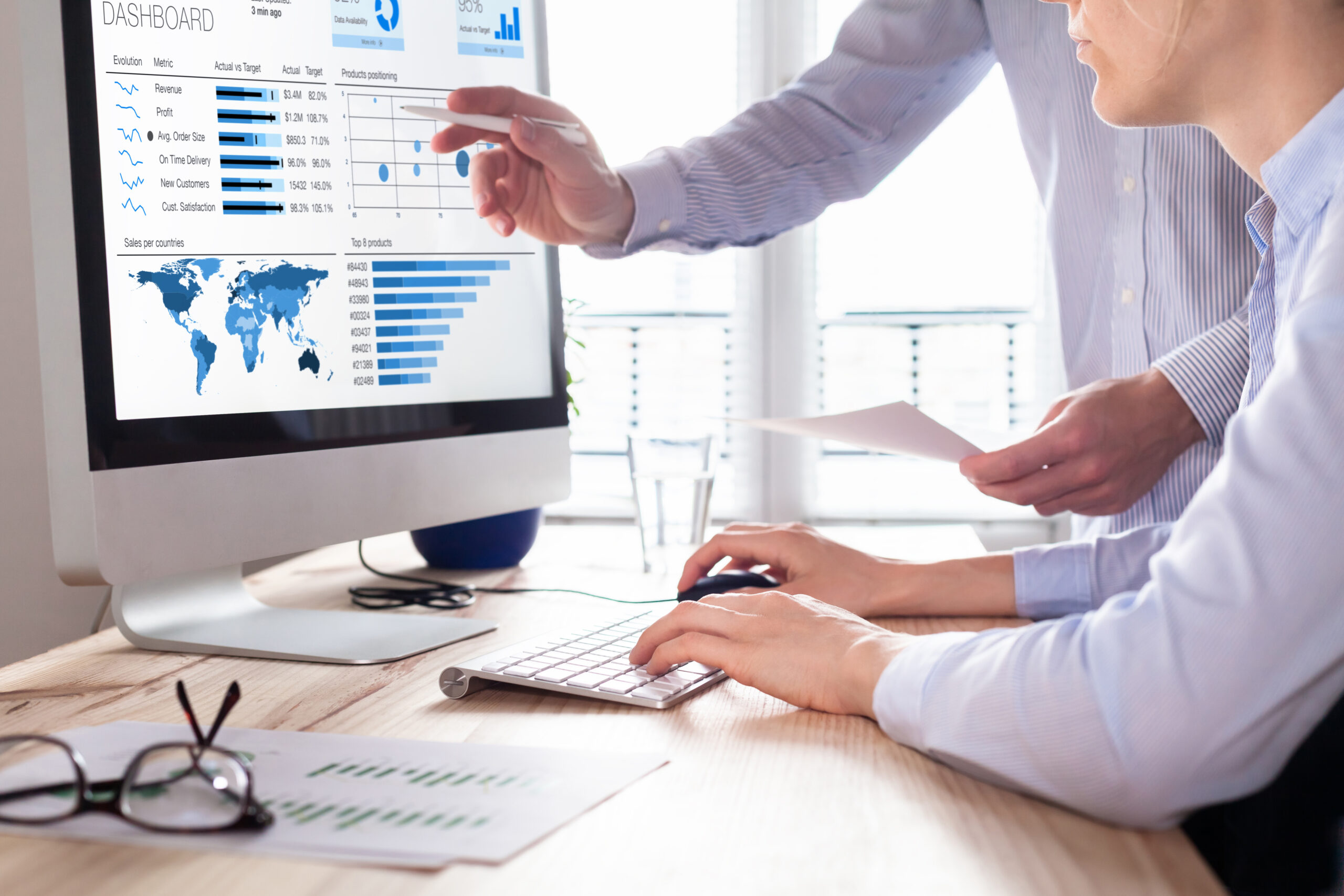 We offer you an optimized solution to facilitate your analytics and enable you to adapt your actions to your business!
How?
✔ Access dashboards with all your post-order KPIs.
✔ Produce valuable post-purchase customer experience reports thanks to a comprehensive and unique Business Intelligence tool.
✔ Dive into Big Data, and assess your customer satisfaction with response rates exceeding 50% and statistics covering all stages (ordering, shipping, delivery, complaints, …).
KPI and e-commerce reports
At ITinSell Software, we offer you over 150 KPIs for evaluating the post-order experience.
Thanks to our solution, you can analyze the performance of your teams, your carriers and the satisfaction of your customers.
From order confirmation to receipt (or return), all data is tracked and integrated.
Use our detailed reports to improve your quality of service and that of your partners.
Ready to go?
01 – Order preparation time
Click to ship time
Preparation time
Payment registration time
Depot processing time
Order processing time
Click to deliver time
Click to possession time
1st delivery attempt time
Handover time
03 – Quality and performance reports
Overdue or lost shipments
Delivery promise commitment
Late shipments
Missing shipments (not scanned)
Shipments with address errors
Carrier Service Quality rate
04 – Customer satisfaction
Customer experience evaluation: delivery speed, packaging, general satisfaction, etc.
Delivery issue raised by the customer: non-receipt, damage, theft, parcel refused or returned
Delivery confirmation
Tracking page and notification views
05 – Reports per delivery event
Volume of shipments completed
Shipments delivered on first attempt
Shipments delivered after second attempt
Shipments left at collection point
Shipments with return
Cancelled shipments
06 – Time taken to integrate shipments into carrier network
Comparison between sender declaration date and carrier scan date
Analysis by parcel, shipping order, etc.
07 – Complaints statistics
Volume of open complaints per incident type: lost, late, damage, billing error, compensation dispute
Rate of complaints per incident type
08 – Analysis of shipment costs
Distribution of billed shipments by type of carrier product
Analysis of average weight measured by the carrier
Analysis of gross shipping costs and net billed shipping costs
Analysis of handover rate
09 – Analysis of customer billing
Average shipping cost
Average basket
Reports that can be fully configured…
Generate your analysis across geographical scales that vary from country to post code. Compare data for different date ranges or analysis methods.
Even annotate your graphs from the interface for your tracking records or reports!
Configure your dashboards with the KPIs that you want to prioritise. Schedule reports to be sent periodically by email for efficient meeting preparation.
Also export your results to flat file (csv or excel) to add to your records.